Believe in science or belief with science?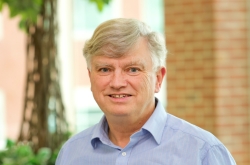 What does it mean to be a dedicated and intellectually honest scientist as well as a religious believer at one and the same time? And what does it mean in a broader human perspective? Participating in this open seminar are Andrew Briggs, Professor of Nanomaterials in the Department of Materials at the University of Oxford, who takes his starting point from his latest book "It Keeps Me Seeking: The Invitation from Science, Philosophy and Religion", Oxford University Press 2018.
The seminar is held in English.
The seminar is free and it is possible to pre-order lunch for SEK 170 in connection with the registration.
In collaboration with Kristen i Akademin, a Christian ecumenical network for professionally active Swedish academics and researchers.