Earth Rights Conference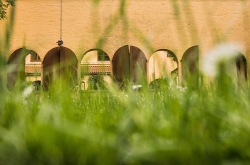 Naturens rättigheter – Earth rights conference
Humanity's in many ways destructive impact on nature is becoming increasingly apparent, and thus also the need for new approaches. Perhaps we must re-evaluate modernity's view on human existence? The fact that nature has the right to exist independently of any function for people is an ancient idea, present in indigenous cultures all around the world, and it has gained new momentum in a time of accelerating socio-ecological challenges. Frameworks for Earth rights are emerging at different levels, from local communities to UN bodies.
This conference will be a venue for constructive dialogue about the idea that nature, not just humans, have rights. Can this idea be the foundation for a new dimension of respect and harmony between humanity and the planet? The legal and existential dimensions of this question are raised and examined, in dialogue with leading voices for Earth rights from different parts of the world. This is the second international conference on Earth rights arranged by the Sigtuna Foundation in cooperation with Lodyn and Cemus.
The conference language is English.
Price
Full conference fee, including accommodation SEK 1490
Full conference fee, excluding accommodation SEK 1295
Conference fee, single day (excluding dinner) SEK 450
Friday night dinner (included in Full conference fee) SEK 395
Registration
Registration for full conference May 10 – May 11. FULLY BOOKED